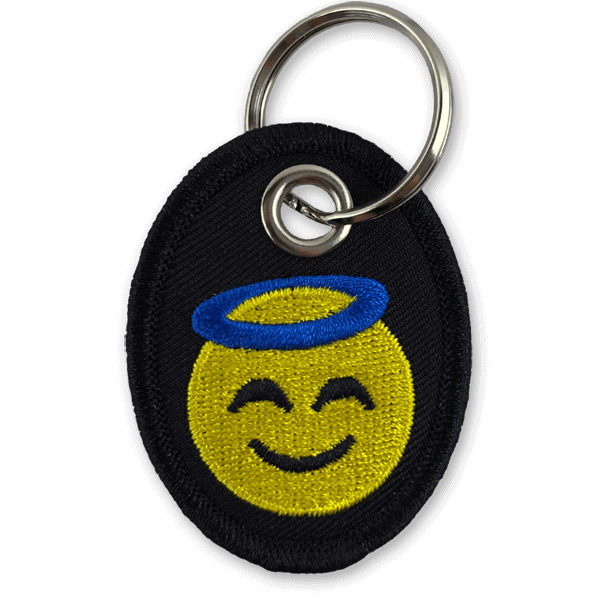 Embroidered Tags
100% polyester twill fabric and threads.
Optional high visibility fabrics and threads.
Up to 15 colours per design.
With or without Merrow borders.
Custom design elements.
Available accessory options.
Low minimum quantities.
No artwork or set-up fees.
EMBROIDERED EMBLEMS IN TAG-FORMATS
Embroidered Emblems can easily be used as key-tags, pull-tags or luggage-tags when equipped with various accessory options such as grommets and split-rings, chains, half-moon clips or plastic straps. They can be used to hold a set of keys; to be clipped to back-packs; to identify luggage; to code laundry bags; to mark key components on aircraft; to flag equipment lock-status; or as a small promotional item.
Key-tags and pull-tags are most commonly produced in a double-sided configuration, with opposing sides using the same design or two different images. These tags can be finished with or without Merrow borders depending on the desired look and function. Embroidered luggage tags are finished with a Merrow border, which secures a plastic identification sleeve on the back-side of the emblem. A reinforced rectangular hole is incorporated into the design to allow the plastic luggage-tag strap to be looped through the emblem.
Manufactured with 100% polyester twill fabrics and embroidery threads, with up to 15 colours per design, they can be formatted into many different shapes and sizes. Other design elements can be introduced to the embroidery, such as watermarks and background stitch patterns. These tags can also be produced with high visibility materials.
Product Resources

Multiple thread colours
Pull tags
Double-sided 100% embroidery
Flags

High visibility
Double-sided
Luggage tags
Plastic sleeve and insert card

Different shapes and sizes

Coordinated
Options & Backings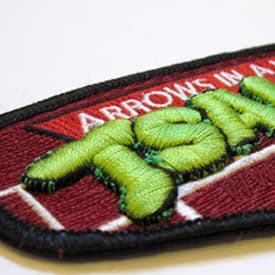 3D puff embroidery
Background stitch pattern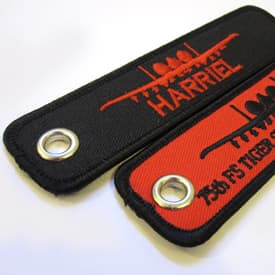 Double-sided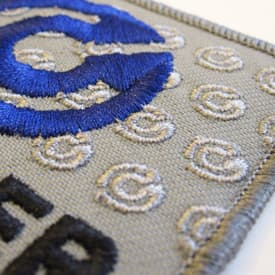 Watermarks